Register Your Find Cards
We have tried to make it simpler for you to register your Find Card/s. All you need to do is fill in your details below. When we received your information, it will be placed on our Mailchimp mailing list. This way you will receive up-to-date notifications related to Find Coupons.
We would also encourage you to Follow and Like our Instagram and Facebook page. The more Follows and Likes we get the better chance we have of other businesses providing new offers.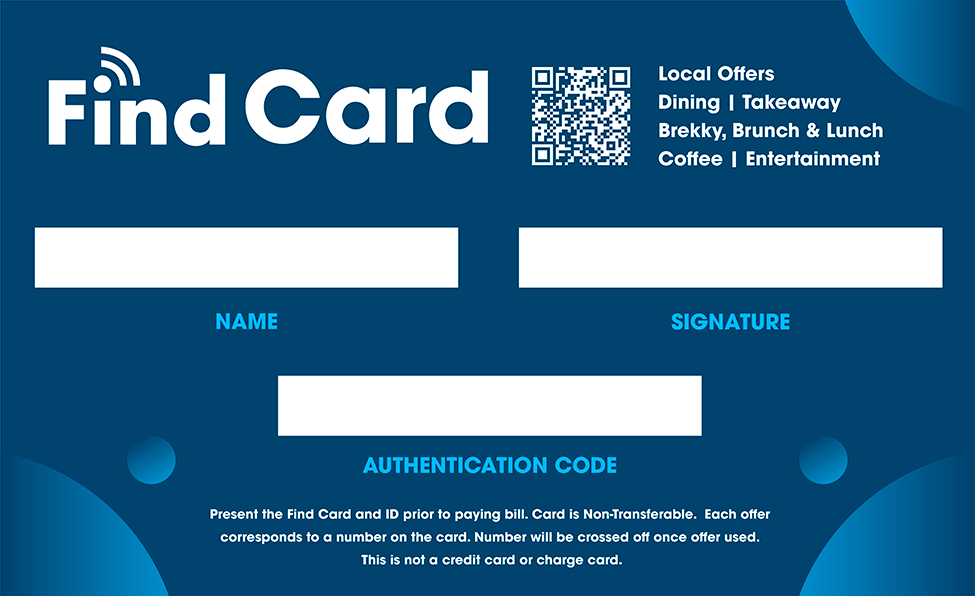 Find Takeaway

Find Brekky, Brunch & Lunch
Would you like to received a FREE Find Cards in this current year?

In the future, these Find Cards will be distributed via NFPs, schools, and sporting clubs, in your local community – a new fundraising initiative we hope you will support.

We will continue to approach businesses to supply new and exciting intiative we hope you will support.

The offers will be displayed in the community Online Paper.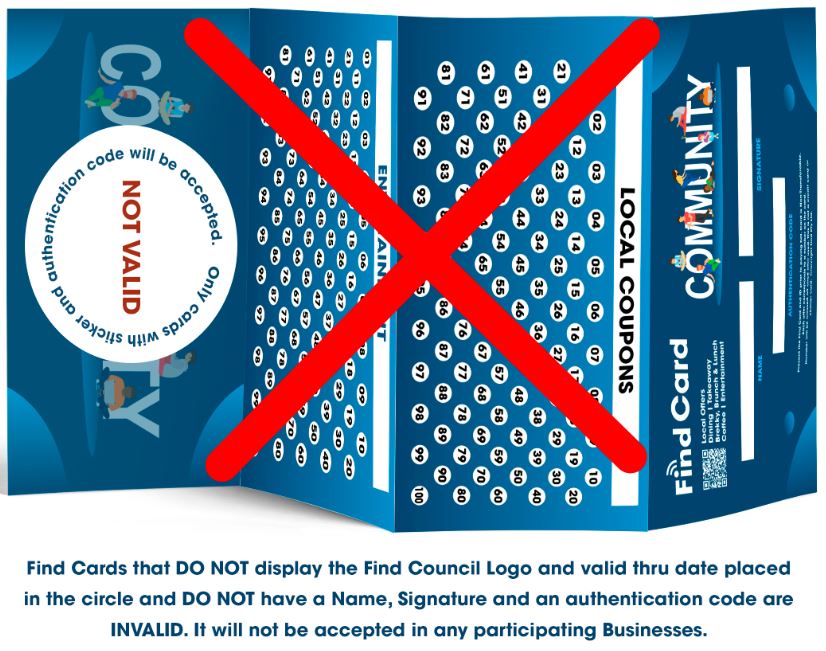 To register your Find Card, scan the QR code located on the other side of this flyer or on th front of the envelope provided.

Upon registration you will be emailed your authentication code which must be displayed on your Find Card.

When a new offer is made available, you will be notified via email and via our facebook page.

Present your Find Card to the participating business to gain access to the offers. Some businesses may require you to print off the coupon and present it with Find Cards.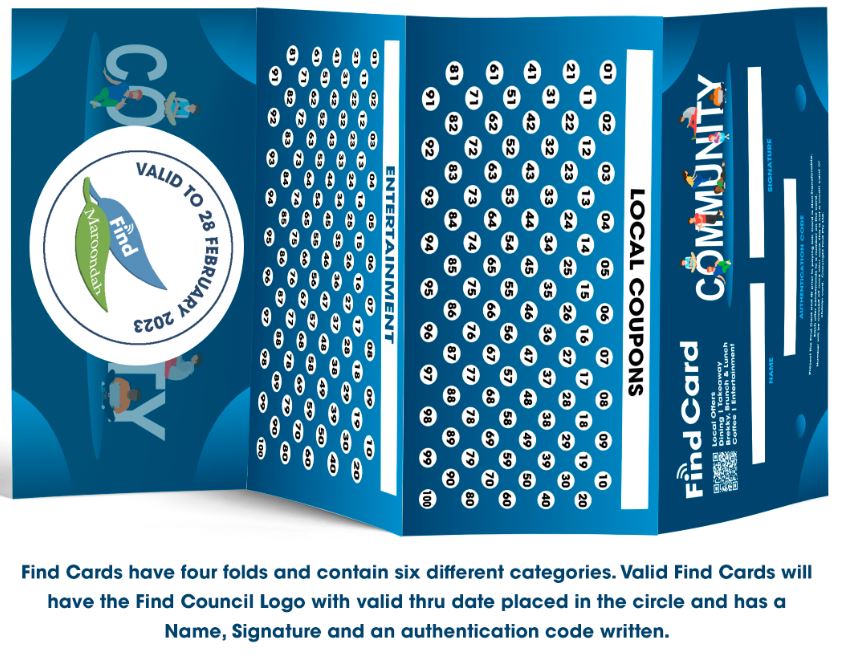 IT'S A NEW FUNDRAISING INITIATIVE
Please be mindful that this is a new Fundraising initiative. It will take time to sign up all the businesses in your local area. The Find Cards are FREE for now.