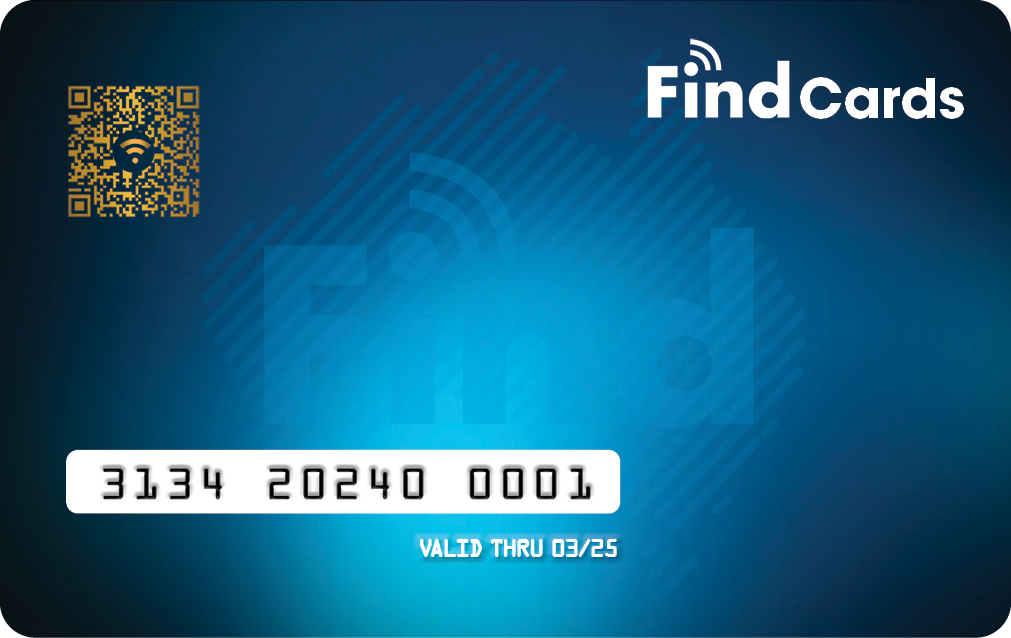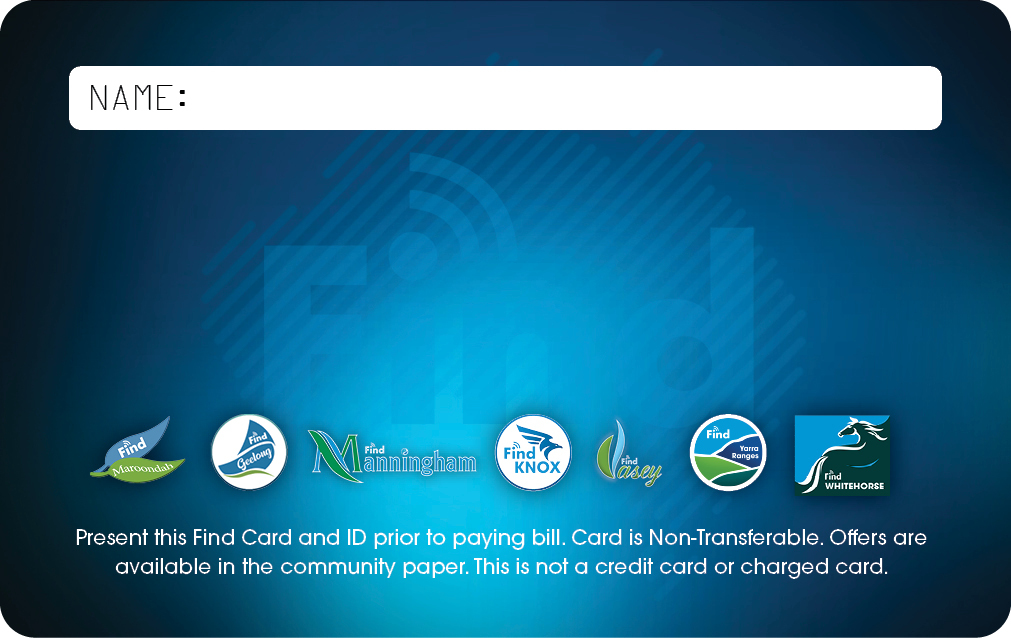 Would you like to receive a FREE Find Cards for the current year?
In future, these Find Cards will be distributed via NFPs, schools, and sporting clubs, in your local community – a new fundraising initiative we hope you will support.
We will continue to approach businesses to supply new and offers for you.
The offers will be displayed in the community Online Paper.
To register your Find Card, scan the QR code located on the other side of the flyer or on th front of the envelope provided.

Upon registration you will be emailed your authentication code which must be displayed on your Find Card.

When a new offer is made available, you will be notified via email and via our facebook page.

Present your Find Card to the participating business to gain access to the offers. Some businesses may require you to print off the coupon and present it with Find Cards.
A NEW FUNDRAISING INITIATIVE
This is a new Fundraising initiative for local Not-For-Profits and similar organisations. It will take time to sign up all the businesses in your local area, so the Find Cards are FREE for now.
In future you, the local community, will be able to purchase a Find Card from your local NFP that you are associated with so that they (NFP) can raise necessary funds to keep operating. With potentially 600 offers valued over $5 each, we hope you will see the value in purchasing a Find Card to support your preferred NFP.
YOUR ORGANISATION CAN PURCHASE THE FIND CARDS HERE
For Sporting Clubs, Not-For-Profits, Kinder/Schools and other similar organisations that become In-kind sponsors.